Voted #1 Personal Injury Law Firm in the Hudson Valley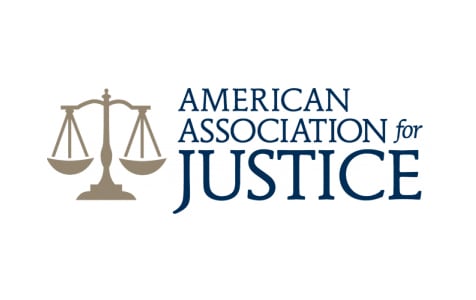 Our Team of Lawyers Has Over 100 5-Star
Reviews!
$7,000,000
Infant brain injury in car accident
$5,000,025
Motorcycle Personal Injury Settlement
$4,200,000
Truck Accident Settlement for 11 Year Old Girl
See Featured Results
Our Personal Injury Practice Areas
Kingston, NY Personal Injury Lawyers
We are personal injury lawyers based in the Hudson Valley, with offices in Kingston, NY and Poughkeepsie. We offer free consultations to people who have been injured due to another's party negligence. Our firm has decades of experience getting serious results for accident victims in the Hudson Valley, going all the way back to 1972. Our practice is built upon a genuine passion to fight for those who have been injured due to negligence. We have devoted our lives to holding businesses and insurance companies accountable for their actions and recovering the maximum compensation possible for our clients.
Learn More
What Makes Us Different?
Tried-and-True
Our attorneys are experienced, results-driven, and passionate about getting you the best result possible.
Experience
With over 55 years of experience, we know what needs to be done to be successful at every stage of litigation.
Award Winning
Our attorneys are honored to be recognized by multiple prestigious organizations and have received numerous awards.
Reputation for Excellence
For generations our hard work and hard-earned results have proven that you can depend on the Mainetti name to guide you through these difficult times.
"
Michael fought for years to get my injury case settled in my favor. He was honest, upfront and realistic about the complexities of the situation but we triumphed in the end. I never felt like a bother or a case number. He really cared that I lost a year to pain, multiple surgeries and a long pause in my career and earnings. I cannot thank him enough!
Helena
"
Thank you, Michael Mainetti, for your outstanding representation, compassion, and advocacy. Your hard work demonstrates your A+ legal expertise and professionalism.
Elizabeth
"
Alex Mainetti is an outstanding personal injury attorney. During my case, he not only left no stone unturned, he made himself available any time I had a question or any issue. He really cares about his clients and it shows. I can't thank him enough! Mainetti and Mainetti, P.C. - A Class Act!
Sharon
"
Michael Mainetti worked hard to get my case settled. Medicare kept giving us trouble and he continued to back me up and get my settlement and concluded all matters with Medicare. Definitely would recommend him to anyone needing help in a personal injury case!
Michelle
"
Michael was a pleasure to work with, handled everything in an effective, professional manner
Gregory
"
Michael Mainetti changed my life after I was struck by a bus. I called to get a consultation, and he personally called me back in 15 minutes to hear my case. He made sure I had everything I needed not just to fight for my lawsuit, but all aspects I needed for my medical treatment and recovery. Outstanding professionalism and communication is what you will receive when you need the help of Mainetti and Mainetti.
Mark
"
Michael did an amazing job throughout the entire process. He made sure everything was as easy as possible for me. Not once did I second-guess my decision to have his firm handle my case. One thing that really stood out was that although I hired Michael as my attorney, I had the entire firm behind me, as well. Every time I was in the office, both Alfred and Alex asked about the case. They asked how everything was going, how I felt about the process, whether or not I was comfortable with it all, and encouraged my input, also. It shows that they all genuinely care about their clients and the outcome. Thank you all once again!
Lou
"
Very pleased with the outcome of my case. Greeted with professionalism, prompt attention even through the pandemic. Strongly recommend this law firm.
Alyssa
"
After a MVA back 2019. I called Michael Mainetti for advise and help. My injuries were more of nerve damage; which was very hard to prove. Michael worked very close with me and handled all the all the continues bills that kept coming in. When ever I had a question or fear he returned calls or picked up himself to speak with me.ihonestly couldn't have had a better person fighting for Mr. Thank you.
Laura
"
When I was injured in my car accident the attorneys at Mainetti & Mainetti worked hard and got my money real quick. They were always there to take my phone calls and answer my questions.
Arthur Henry
"
Mainetti & Mainetti have been nothing but great in all of my situations.
Willie Heather
"
The staff was always kind and made you feel like a person, not a number.
Roke Thomas
"
Best lawyer ever, treated with respect and honesty
"
If you ever need an Attorney that you can trust, and give you their all and more Mainetti & Mainetti is the firm for you
"
After a horrific motorcycle crash, Mainetti & Mainetti were with me all the way thru a lengthy recovery period and ultimately a settlement that helped me recover financially
Read More
How much will it cost?
There is no cost to you unless we win.
Our Process
1
Request a free personal injury consultation.
2
Talk to our team of specialists.
3
We will work with you every step of the way.
Call Us Now
Get Your Free Personal Injury Consultation