Brain injury deaths in New York State have been declining slightly after peaking in 2010 and 2011, but overall injuries have been on the rise:
There are over 500 brain injuries suffered every day
Over 2,100 deaths a year for the last three recorded years, most commonly by people aged over 65 and males
Over 18,000 hospitalizations annually, most commonly by people aged over 65 and males
Over 142,000 emergency department visits annually, most commonly by children aged 0-4 and with an even split between males and females
The hospitalizations have an average length of stay of about a week, and between the hospitalizations and ED visits, there's almost a $1.4B price tag annually. If you or a loved one has suffered a brain injury, you are not alone, and fully recovering from the injury can be challenging, financially and emotionally. You deserve legal representation that will push hard against the party that caused the injury, to get the best possible settlement via mediation, arbitration or litigation. No two brain injuries are alike, and the cause, symptoms and damage vary greatly from person to person. Call us now at 845-600-0000 to discuss your case with our experienced legal team.
According the New York State Department of Health, some of the leading causes of brain injuries include:
Slipping and falling
Assault and violence
Getting hit by a car or truck as a pedestrian or bicyclist
Being an occupant in a car during a car crash
Being a motorcyclist in a crash
Suffering a concussion while playing sports
Medical malpractice
Construction accidents
The symptoms can run the gamut from physical to cognitive to social and emotional:
Headache, nausea or vomiting
Sensitivity to light and noise
Balance problems and dizziness
Vision problems
Ringing in ears
Losing consciousness
Confusion, difficulty concentrating, remembering or learning
Mood swings, impulsiveness
Avoiding social situations
We Are Experienced Hudson Valley Brain Injury Attorneys
Mainetti & Mainetti is a tenacious legal team with decades of experience in pushing back for those who have suffered traumatic brain injuries at the hands of another party. The costs of medical care, rehabilitation, counseling services, home care, independent living skills training, housing, lost wages, and more can pile up fast; we're here to help make it right.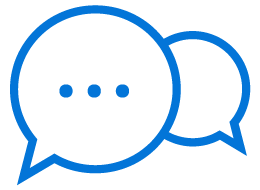 Contact us at 1-845-600-0000 to talk about your case right away.
We'll discuss your legal options and schedule a free consultation at our offices conveniently located in Kingston or Poughkeepsie.
We Fight for Brain Injury Victims
Concussion Victims
Concussions are the most common kind of brain injury, and are caused by a sudden blow to the head and can disrupt the normal function of the brain. Sometimes, it only seems like a momentary blip; other times, a concussion can knock someone into a period of unconsciousness or amnesia. A concussion may require round-the-clock care and there isn't one perfect form of treatment that can alleviate all of the symptoms. Depend on how your concussion was caused, you may qualify to seek a variety of compensation by initiating a personal injury claim with our experienced legal team.
Chronic Traumatic Encephalopathy (CTE) Victims
The causes and long-term effects of CTE is finally becoming known in our society. It's most known for being suffered by football players, boxers, and ex-military servicepeople, who all suffer repeated head impacts, causing the degeneration of the skull and its surrounding tissue. and the symptoms may not display for years, slowly getting worse over time, causing symptoms like dementia, deep depression, aggression, memory loss, and a lack of sound judgment. If you or a loved one are suffering from the early stages of CTE, it may have been caused by the negligence of another party; you can seek legal advice from our firm to see if there's a way to be compensated.
Brain Injury Deaths
If a loved one passed away from a brain injury, we may be able to seek wrongful death benefits. Your options for compensation may vary depending on the relationship, your loved one's income, your level of emotional distress, and funeral expenses.