Working a job in the construction industry is more dangerous than ever.
OSHA inspections in New York State have dropped precipitously in the last twenty years, while injuries and fatalities have only gone up.
71 deaths by construction workers
in 2016, an increase from 50 in 2014
48% of fatalities caused by falls
NYS construction workers
die on the job 4.6x
the rate of overall workers
Notable Verdicts & Settlements
---
Injured Construction Workers obtain $3,200,000
Injured Scrap Yard Worker obtains $2,025,000
45 year old Union Worker Injured in a Fall $1,400,000
Man Injured while repairing commercial garage door $1,325,000
41 year old roofer injured in a fall $1,000,000
Injured Construction Worker obtains $715,000
Our firm has first-hand experience in the construction industry. As a young man, Alfred Mainetti worked as a union apprentice bricklayer, and has intricate knowledge of the dangers and challenges that a career in the construction field can pose. If you or a loved one was injured on the job, we have decades of knowledge and experience in representing and obtaining compensation for injured construction workers.
In a construction injury case, there are a number of reasons a party can be held responsible for an accident, including:
Inadequate fall protection
Poor hazard communication
Insufficient scaffolding or ladders
Nonexistent or faulty machine guarding
Unsafe electrical wiring
Intentional dangerous acts
We Are Experienced Kingston, NY and Poughkeepsie-Based Construction Accident Attorneys
We'll help you identify where the neglect, negligence or violation occurred that caused you to get injured and we will get you the maximum compensation for your injuries.
What is the statute of limitations for construction accident personal injury lawsuits in Kingston?
The statute of limitations for all of New York State is three years. However, the quicker you act, the easier it'll be to collect evidence and eyewitness statements. Over time, surveillance tapes may disappear, memories may fade, or you may lose track of important medical paperwork, which adds layers of complication to obtaining full compensation for your injuries.
Do labor laws apply to commercial or residential construction, or both?
The answer is: it depends. Usually, workers in a residential project aren't provided the same protections under New York labor law that commercial workers receive. There may be some exceptions; for example, if a worker is hurt on a residential job where it's clear that the owner is going to rent it out, or "flip" the house, it could be argued that the owner was intending a commercial use for the property. Additionally, if the owner of the house is acting as a general contractor (directing and controlling the work of the contractors), it may be argued that the worker should be protected under NYS labor laws.
This matters, because on commercial construction sites, both the property owner and general contractor are required to carry substantial insurance coverage, and under New York State's Labor Laws, they must provide a safe work environment for their workers and subcontractors. It's also possible that an equipment manufacturer could be held liable for an accident if it took place due to negligently designed or manufactured equipment.
Do I need a worker's compensation attorney, or a personal injury attorney?
It doesn't hurt to ask. Workers compensation is usually the sole remedy in the wake of a construction or workplace accident. However, it is very possible that you can pursue negligence claims in addition to the workers compensation that you are entitled to.
Construction personal injury cases often involve "the effects of gravity"
In commercial construction cases, accidents where gravity is involved somehow may have additional legal protections. For example, if your accident involved a fall from a ladder or scaffolding, or if an object fell onto you from above, you may have additional rights under New York State's Labor Law. Under said law, if gravity is involved, the general contractor and/or property owner may be considered 100% at fault, even if the accident victim contributed somewhat to their accident; the general contractor and/or property owner has a duty to ensure that all relevant equipment is property placed, available and functioning, and that all work is conducted safely.
What are the most frequently-cited OSHA violations in New York State?
In NYS, it was reported in 2018 that private employers had 140,200 nonfatal injuries and illnesses in the workplace, at a rate of 2.2 per 100 full-time workers. In state and local government workplaces, there were 60,400 injuries, at a rate of 6.4 per 100 full-time workers.
The most frequently-cited OSHA violations were:
Fall Protection
Hazard Communication Standards
Scaffolding
Respiratory Protection
Control of hazardous energy
Ladders
Powered Industrial Trucks
Fall Protection Training
Machinery and Machine Guarding
Eye and Face Protection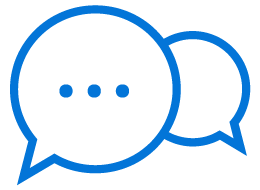 Contact us at 1-845-600-0000 to talk about your case right away.
We'll discuss your legal options and schedule a free consultation at our offices conveniently located in Kingston or Poughkeepsie.
We Aggressively Represent Construction Victims
Electrocution Accidents
Electrocutions can happen to many kinds of construction workers, including welders, machine operators, carpenters, bricklayers, painters, and more. If you work in construction, you have a high risk; not only are there there are overhead power lines, but when drilling through walls, cramming into crawl spaces, or going through attics and basements. You could suffer from severe burns, nerve damage, brain damage, or broken bones. Liability for the employer could come from inadequate training, mislabeled wires, or faulty equipment.
Lift/Forklift Accidents
Whether you or a loved one fell from a forklift, were in a forklift at overturned, hit by a forklift being driven by another person, crushed by a load that was set down, had an improperly balanced load drop on you, or were not warned by a supervisor or peer that you were working in an area with a forklift, we have a track record for aggressively and effectively representing workers. Negligence can come in many forms, whether from an employer that improperly trained workers, negligence by a driver, or the faulty manufacture and servicing of forklift equipment by a manufacturer or repair service.
OSHA Violations
Employers are supposed to create a safe work environment, but they may not always fulfill their responsibilities to follow the law in the wake of a workplace accident. They're supposed to report all catastrophes and deaths to OSHA within eight hours, in person or by phone. And if you're injured and need worker's compensation, your employer's insurance company may attempt to prove your claim to be invalid, or pay you less than you're entitled to. If your employer isn't holding up their end of the bargain in the wake of an injury and OSHA violation, we're here to help.
Scaffolding & Ladder Injuries
There are several types of scaffolding that are commonly used on job sites: tubular steel scaffolding, baker or rolling scaffolding, pole scaffolding and wood. All have their own safety statutes and regulations, and if you've been injured in a scaffold-related accident, whether as a worker or as a passerby, you deserve representation that knows the ins and outs of the law. There are lots of questions to ask in any scaffolding case: what planking or supports were there? Were there guard rails with sufficient tubing? Were casters and wheel locks properly applied? Was there sufficient cross-bracing of a pole scaffold? Were the scaffolds adequately inspected? To start talking about your scaffold case, give us a call now at 845-600-0000.
Falls and Injuries from Slippery Conditions
New York State law clearly states that the onus of maintaining a safe work environment falls on general contractors and property owners at given job sites. There are many specific statutes that govern the width of ramps, the safety of elevated areas, the cleanup of debris, safety precautions to take during inclement weather, and more. Your employer should provide training in fall prevention strategies. If you slip and fall on the job, you should be entitled to workers' compensation benefits, and if there was a third party like a contractor on the job as well, they may be partially responsible for additional benefits in addition to your workers' compensation.
Third-Party Claims
If you were injured on the job in a construction accident, your workers' compensation benefits may be covering some of the initial expenses and wages that you're losing out on. However, it may not be adequate in covering all of your damages, and there was a third party contractor, subcontractor, property owner or other party involved in your accident, they may have been negligent in violating safety laws that contributed to your accident. If you suffered injuries like brain damage, spinal injuries, or a neck/back injury, workers' compensation simply isn't enough. Contact us now at 845-600-0000 to tell us about your situation.