Premises liability is an important area of the law that protects individuals from property owners who are negligent in maintaining a safe environment on their property, and also fail to warn others about unsafe conditions. This failure can result in serious injury or death for the property owners' visitors, customers or tenants.
There are a number of scenarios where this can play out:
"Slip and fall" accidents
Snow and ice falls
Inadequate security
Dog bites
Falling merchandise and debris
Faulty elevators and escalators
Swimming pool accidents
Lead exposure
Whether it's public or private property, on a street or a parking lot, in a business or a home, or whether there's snow and ice on the ground, it's possible that another party was negligent in maintaining the property and/or informing you of the unsafe conditions. It's common to break bones, hurt your spine, or even have a traumatic brain injury in the wake of a nasty fall; all three are injuries that can impact your quality of life and add up long-term healthcare costs. You deserve legal representation that will fight to make things right.
With premises liability law, time is of the essence. The condition that caused your injury can be altered or remedied soon after your accident takes place. If we determine through a free consultation that you may have a case, we'll promptly have our team of legal experts assess the situation and faithfully reconstruct the conditions that caused your accident.
Notable Verdicts & Settlements
---
Man Trips and Falls on defective staircase $795,000
Intoxicated patron over-served by bar assaults a 30 year old man who sustained injuries holds bar responsible and obtains $750,000
What are the most common causes of Kingston, NY slip and fall accidents?
Ice and snow
Floor was slippery from cleaning products
Merchandise was improperly placed in a store
Tools or construction materials left behind in highly trafficked areas
Improperly maintained staircases and ramps
What should you do after a slip and fall accident?
1. Get medical attention
Cooperate with first responders and listen to your physician's advice. If your injuries are serious enough to incur significant costs, you will need records to show that you sought medical care for your injuries caused by the accident.
2. Document when you notify the property owner(s) about the accident
Attempt to file a report with the property owner(s), and request they acknowledge receipt of said report. If they don't have an official process in place, send a certified letter to them that summarizes the events of the accident and your injuries.
3. Get a free consultation with a personal injury attorney
Give us a call at 845-600-0000 to set up a free consultation at our offices in Kingston, NY or Poughkeepsie.
4. Don't post about your accident on social media
Any information you post, even if it's just to your friends, may be used against you in a lawsuit and reduce your ability to obtain the full amount of compensation that you need.
5. If you can, take photos of the scene of the accident
Your top priority after an accident is to make sure that you're safe and getting treated for your injuries. But if you or a trusted friend can, take photos of the scene of the accident as soon as you can. Was there an icy patch, a loose floorboard, a broken railing?
6. Don't let insurance companies pressure you
Insurance companies are in business to offer you less than the full cost of your injuries. They will contact you and pressure you to take a settlement offer or pry for medical information. Don't talk to them; talk to your attorney.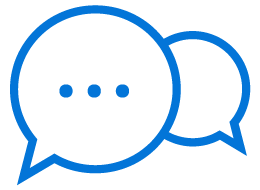 Contact us at 1-845-600-0000 to talk about your case right away.
We'll discuss your legal options and schedule a free consultation at our offices conveniently located in Kingston or Poughkeepsie.
We Aggressively Represent Premises Liability Victims
Fall Down Accidents
Slippery Floor Accidents
Snow and Ice Slip and Falls
Stairway Accidents