Bicycling is becoming more popular than ever, with people riding for exercise, leisure and commuting in increasing numbers while taking advantage of the increased prevalence of bike lanes and sharrows.
While safety measures and greater awareness by motorists is a wonderful thing, motor vehicle-related accidents still do happen quite a bit. Between 2012-2014, on average, there were:
637 hospitalizations
with an average total cost of $50,000

3,800 emergency department visits
with an average cost of $3,000
If you or a loved one was injured while on a bicycle, we have decades of knowledge and experience in representing and obtaining justice in the aftermath of a cycling accident. To get the best possible results, our firm will conduct a full investigation of the accident, including reviewing medical records, interviewing experts, and consulting police reports and other records.
There are a number of scenarios that cause bicycle accidents where another party can be held responsible through litigation:
Getting "doored" by a car door opening
Struck by a speeding or distracted driver
Crashing due to a road defect
Injured while working as a cyclist
Hit-and-run or struck by uninsured motorist
Injured in "road rage" or intentional targeting incident
---
We Are Experienced Kingston and Poughkeepsie-Based Bicycling Accident Attorneys
Whether you're working in the gig economy or have a full-time job, a bicycle accident can put you out of work, cause long-term damage to your health, and ring up tens of thousands of dollars in medical bills and expenses. We're here to help: if another party was responsible for your accident, you shouldn't have to suffer any more than you have already.
What should you do after a biking accident?
You should call 911 right away and/or seek medical attention. If you or a loved one was injured in a bicycle accident, taking photos soon afterwards can be instrumental in obtaining a fair settlement; photos of the scene of the accidents, damage to the bicycle and other vehicles, of the road conditions and context of the surrounding area.
Also, if you or a trusted person can obtain contact information from witnesses on the day of the accident, that can also be a huge help. Finding eyewitnesses to provide testimony in a trial gets more difficult with every day the passes after the accident.
How can you be compensated after a bicycle accident?
Bicycle riders don't carry insurance, but the parties responsible for the accident; vehicle drivers, municipalities, and businesses do. If a bicycle accident causes serious injuries that result in lost wages, medical expenses, or death, it's paramount that the victim and their family recovers the full compensation possible.
New York is a comparative fault state for bicycle accidents; even if the accident is partially the bicycle rider's fault, their compensation is partially based on how comparatively at fault they were. For example, if a jury deems that a rider can receive $100,000 in damages, if they're found to have been 20% at fault, the award would be reduced by that 20% to $80,000.
Additionally, New York's "no-fault" insurance laws ensure that bicycle riders struck by a car can receive at least $50,000 in medical expenses and lost wages after an accident, regardless of who is at fault. If you are a bicyclist struck by a car, the no-fault insurance on the car that hit you will provide no-fault benefits to you to cover your medical bills and lost wages. This is separate and in addition to the money that can be recovered for your injuries, pain and suffering and changes in quality of life.
What are some tips for safe bicycle riding?
Always wear a helmet; according to the CDC, wearing a helmet reduces your chances of getting a severe brain injury by over 50%, but less than half of riders always wear a helmet.
Ride with traffic when you can, and use a bike lane if it's available. If there is no lane, get as far to the right as possible.
Ride carefully in new areas; if you're unfamiliar with the road, safety hazards like poorly-marked signs, potholes, or unsafe intersections can sneak up on you.
Obey the rules of the road: obey traffic lights and signs, yield the right of way to pedestrians, obey all traffic lights and stop signs.
Use hand signals while turning.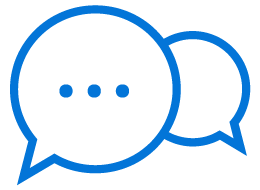 Contact us at 1-845-600-0000 to talk about your case right away.
We'll discuss your legal options and schedule a free consultation at our offices conveniently located in Kingston or Poughkeepsie.
We Aggressively Represent Bicycling Accident Victims
Neck & Back Injuries
Fractures and Amputations
Brain Injuries