There are a number of scenarios that cause bicycle accidents where another party can be held responsible through litigation:
Getting "doored" by a car door opening
Struck by a speeding or distracted driver
Crashing due to a road defect
Injured while working as a cyclist
Hit-and-run or struck by uninsured motorist
Injured in "road rage" or intentional targeting incident
---
We Are Experienced Kingston and Poughkeepsie-Based Bicycling Accident Attorneys
Whether you're working in the gig economy or have a full-time job, a bicycle accident can put you out of work, cause long-term damage to your health, and ring up tens of thousands of dollars in medical bills and expenses. We're here to help: if another party was responsible for your accident, you shouldn't have to suffer any more than you have already.
How can you be compensated after a bicycle accident?
Bicycle riders don't carry insurance, but the parties responsible for the accident; vehicle drivers, municipalities, and businesses do. If a bicycle accident causes serious injuries that result in lost wages, medical expenses, or death, it's paramount that the victim and their family recovers the full compensation possible.
New York is a comparative fault state for bicycle accidents; even if the accident is partially the bicycle rider's fault, their compensation is partially based on how comparatively at fault they were. For example, if a jury deems that a rider can receive $100,000 in damages, if they're found to have been 20% at fault, the award would be reduced by that 20% to $80,000.
Additionally, New York's "no-fault" insurance laws ensure that bicycle riders struck by a car can receive at least $50,000 in medical expenses and lost wages after an accident, regardless of who is at fault. If you are a bicyclist struck by a car, the no-fault insurance on the car that hit you will provide no-fault benefits to you to cover your medical bills and lost wages. This is separate and in addition to the money that can be recovered for your injuries, pain and suffering and changes in quality of life.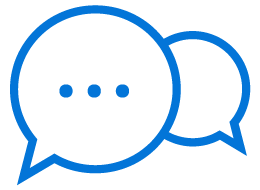 Contact us at 1-845-600-0000 to talk about your case right away.
We'll discuss your legal options and schedule a free consultation at our offices conveniently located in Kingston or Poughkeepsie.
We Aggressively Represent Bicycling Accident Victims
Neck & Back Injuries
Fractures and Amputations
Brain Injuries