Hudson Valley Motorcycle Accident Attorneys
You are in pain due to other's mistake. Don't worry. 
Call now and we will guide you all the way out.
Call now for a free case evaluation
Motorcycling is a form of recreation and transportation enjoyed by many New Yorkers.
While awareness and regulations of motorcycle safety have come a long way over the years, it's still a very risky activity that results in a lot of injuries and fatalities according to the latest state statistics:
142 fatal, 4,055 non-fatal
 motorcycle crashes
Most accidents occur on Saturdays and Sundays
especially between noon and 3 p.m.
147 of 148 fatalities
were the driver or passenger of the motorcycle
Notable Verdicts & Settlements
---
Injured Motorcyclist obtains $5,000,025
One of the big wrinkles in New York State motorcycle accident law is the "no-fault" insurance issue. Motorcyclists in NYS are not covered by no-fault laws, so if you're in an accident, regardless of fault, your insurance does not have an obligation to pay for your lost wages or medical bills. If you're in an accident and get injured, the costs can pile up whether or not you have health insurance. The only way to get reimbursement is to bring a lawsuit against the party that caused your injuries, to recover a monetary value for lost wages, pain and suffering, medical expenses and more. If the other party has auto insurance, and they're found responsible, the company will pay you for your expenses.
One thing to keep in mind is that while a lawsuit is pending for months or years, motorcyclists will not receive any compensation; the payout is only made at the end of the trail. Time is of the essence; if you've been injured in a motorcycle accident caused by another party, call us at 845-600-0000 for a free consultation.
According the New York State Department of Motor Vehicles, some of the leading causes of motorcycle crashes include, on the part of either another vehicle or the motorcyclist:
Unsafe speed
Failure to yield right of way
Driver inattention/distraction
Following too closely
Driver inexperience
Turning improperly
Improper lane usage
Obstructed views
Brake failure
We Are Experienced Hudson Valley Motorcycle Accident Attorneys
Mainetti & Mainetti is a tenacious legal team with decades of experience in pushing back for those who have suffered motorcycle accident injuries at the hands of another party. The costs of acute medical care, long-term rehabilitation, counseling services, lost wages and more can pile up fast, with or without health insurance; we're here to help make you whole.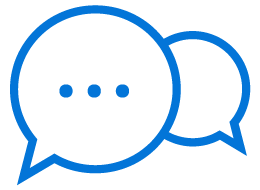 Contact us at 1-845-600-0000 to talk about your case right away.
We'll discuss your legal options and schedule a free consultation at our offices conveniently located in Kingston or Poughkeepsie.
We Fight for Motorcycle Accident Victims
Road Rash
To non-riders, road rash might sound less serious than a traumatic brain injury, but severe road rash can be a serious and debilitating injury for a motorcyclist to suffer. Despite motorcyclists' best efforts with layers of denim and leather, the consequences of being dragged or thrown to the ground are that skin and tissue can get torn, sometimes all the way down to the bone. Victims can suffer from severe skin loss, exposing or pulling away deep tissue from muscles, cartilage and bones, requiring surgical repair that carries the risks of infection, the possibility of requiring an amputation, and permanent reminders like scars. Beyond the immediate medical and financial costs of road rash, recovery can be difficult emotionally, especially after an amputation or the presence of permanent scars.
Broken Bones
Some commonly broken-bones in motorcycle accidents include forearms, shinbones, thighbones and the pelvis. Forearms and shinbones can sometimes be mended with the help of a splint, medication, a cast or brace, and more severe breaks may require the insertion of metal rods, screws or plates. For broken thighbones and femurs, significant force is required to break them, so there may likely be other injuries. Recovery times are often much longer and more long-term rehab and care are needed, which significantly impact the damages that need to be sought for victims.
Spinal Cord Injuries
Spinal cord injuries can cause immediate, short-term and long-term symptoms, imbalances and dysfunction. The most severe impacts can severely impact one's central nervous system or cause paralysis; more moderate forms of injury can cause issues with bladder and bowel control, decreased sensation, circulatory and respiratory issues, muscle spasms and sexual dysfunction. Every spinal cord injury and motorcycle accident is unique, and our firm is ready to help you recover.
Brain Injuries
According to the NHTSA, motorcyclists are 16 times more likely than the occupants of a passenger vehicle to suffer fatal injuries in an accident, and four times more likely to suffer injuries. Head injuries, specifically traumatic brain injuries are all to common in motorcycle accidents, with or without a helmet (although wearing a helmet significantly reduces the likelihood and severity of a head injury).
A mild TBI could mean having a concussion or temporary loss of consciousness. A moderate TBI could result in the rider being knocked out for a few hours, and experiencing long-term symptoms like confusion, disorientation, and cognitive, behavioral and physical impacts. In a severe TBI, the victim may enter in a coma that lasts days or weeks.
In addition to possible long-term or even permanent effects of a brain injury, they can be expensive. Acute care leading into years of rehabilitation can often cost hundreds of thousands or even millions of dollars over a lifetime. If you've suffered an accident and there was another party that may have been partially or fully responsible, it's critical to seek a free consultation with an experienced attorney.
Call now for a free case evaluation