An accident involving a truck is considered more dangerous than accidents involving passenger vehicles. Here are the latest statistics from New York State:
There were close to 12,000 crashes involving trucks affecting a total of 28,000 people
79 people were killed, 72 of whom were not the drivers of the trucks
15,000 people were injured, 4,300 of whom were not the drivers of the trucks
Unsafe speed was the most commonly cited reason for fatal accidents
Driver inattention/distraction was the most commonly cited reason for injuries
Oversized vehicle was the most commonly cited vehicular factor
Slippery pavement was the most commonly cited environmental factor
Notable Verdicts & Settlements
---
11 year old girl hit by a truck obtains a structured settlement of over $4,200,000
The hospitalizations have an average length of stay of about a week, and between the hospitalizations and ED visits, there's almost a $1.4B price tag annually. If you or a loved one has been the victim of a car accident with a truck, you are not alone, and handling the hospital bills, rehabilitation costs, lost wages, and overall pain and suffering is a huge burden. You deserve tenacious personal injury lawyers that will fight for you to to maximize your claim against the responsible party. We will help make you whole again after suffering from a truck-related accident on the road.
A truck accident can be caused by a number of negligent behaviors or conditions on the part of the driver, trucking company or manufacturer of the truck:
Speeding
Overloaded truck
Being at the wheel for too many hours
Insufficient rest breaks
Choosing to drive in inclement weather
Driving while fatigued
Improper vehicle maintenance
Defective vehicle parts or manufacturing
Reckless driving
Tire blowout
Inattention to blind spots
When you're represented by Mainetti & Mainetti, we will pore through the evidence to get a 360-degree view of what happened in your accident and who should be held responsible. We work with experienced specialists in the investigation, including accident reconstruction professionals and mechanical engineers.
What condition was the driver in?
What condition was the truck in? When was its most recent inspection?
What information did the trucking company have about the driver's employment history?
Does the driver have a history of lapses in attention or judgment?
Could the driver have been under the influence of drugs or alcohol?
We Are Hudson Valley Trucking Accident Attorneys Who Get Results
Our legal team at Mainetti & Mainetti has been involved in countless trucking accident cases over the last several decades. We offer personalized attention and expertise to our clients; no two cases are the same. We have successfully guided many clients through the litigation process, obtaining the maximum compensation again and again.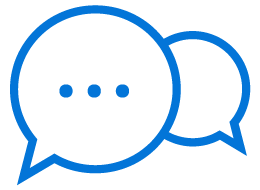 Contact us at 1-845-600-0000 to talk about your case right away.
We'll discuss your legal options and schedule a free consultation at our offices conveniently located in Kingston or Poughkeepsie.
We Fight for Trucking Accident Victims
Federal Motor Carrier Safety Regulations Violations
Also known as the FMCSR, this set of laws was established to improve vehicle safety by regulating the trucking industry. Since many trucks are crossing state lines on their routes, it's a federal statute that covers the entire country. When these regulations are flouted in the name of profit and convenience for trucking companies, but results in an accident and injuries, it is rightful to seek the maximum compensation for their misconduct. The FMCSR covers things like mandatory breaks for truckers, keeping accurate logbooks, abiding by the local rules of the road, properly maintaining the vehicle (including lighting, braking systems, tires, etc.), maintaining a proper Commercial Drivers' License, and more.
Overloaded Truck Accidents
According to the federal guidelines cited above, trucks should not weigh in at more than 80,000 pounds when traveling across state lines. Going above that number means that the truck will be much harder to control and stop properly. It can also cause braking system failures, and even can cause the collapse or failure of different kinds of roads and travelways that aren't designed to support such weight. Additionally, if the cargo is loaded off-center, it can have dangerous effects on the vehicle's control.
Truck-tire Blowouts
A truck tire blowout often happens because the tire was underinflated, allowing the underlying steel, rubber and fabric to flex between the pressure of the road and the vehicle's weight. Tire blowouts predominantly happen in warmer weather, because of increased friction and road speeds, and can cause the driver to lose partial or total loss of control of the vehicle. Who's responsible? It could be the driver; were they driving recklessly and hit a pothole or road debris? It could be the trucking company; did they improperly maintain the tires, or overload the truck? Or could it be the truck tire manufacturer? We'll meticulously examine the evidence to determine who's at fault.
Tired Truck Driver Accidents
According to a recent 33-month truck causation study conducted by the FMCSA and National Highway Traffic Safety Administration, 87% of trucking accidents are caused by some form of driver error. A huge factor in driver error is the pressure put on truck drivers to work overly long shifts, exposing everyone else on the road to the risk of a driver falling asleep or experiencing a physical impairment. We will talk to experts, cross-reference logbooks and other forms of recordkeeping, and take a long, hard look at the driver's employment history and operating procedures of the trucking company to determine who is at fault.