While the cause of the accident can vary, one thing is consistent with personal injury law: if you were injured as a result of another party's negligence, you should look to an experienced, tenacious legal team to pursue compensation to offset your financial losses and pain and suffering. Call us today at 845-600-0000 to schedule a free consultation at our offices in Kingston or Poughkeepsie.
Notable Verdicts & Settlements
---
88 year old Pedestrian Hit by Car $1,500,000
Some of the other kinds of accidents that we've successfully obtained compensation for are the following:
Train Accident Victims
With Amtrak and Metro North stations spread between Hudson, Rhinecliff, Poughkeepsie and Beacon, the Mid-Hudson Valley region has its share of commuter trains. Unfortunately, since the trains often aren't outfitted with seatbelts, a sudden stop or accident can cause the riders to be thrown about, possibly breaking bones, causing head injuries, damaging spines, or even killing passengers. Beyond being a passenger on a train, it's also possible to be victimized as a pedestrian, driver or railroad worker who is hit by a train. If you or a loved one has been hurt in a train accident, our firm can help you hold the cause of the accident responsible.
Pedestrian Accidents
If you're a pedestrian minding your own business and walking on a crosswalk or on the sidewalk, there's not a lot of grey area; you're at the mercy of automobile drivers to lawfully and attentively control their vehicles. The obligation is on them; after all, they're driving a vehicle that's upwards of 2,000 pounds heavier than you are. Unfortunately, pedestrian accidents are all too common, often resulting in broken bones, spinal cord injuries, traumatic brain injuries and more. They can be the result of driver negligence, distraction or driving under the influence, design defects in crosswalk locations, or a failure by the vehicle owner/operator to properly maintain their vehicle. The expenses of recovering from such an accident can be high, so contact us today at 845-600-0000 to explore whether a personal injury lawsuit against the responsible party would be prudent.
ATV, Boat, Scooter and Jetski Accidents
Danger can come whether you're on land or sea. Typically, there are fewer regulatory requirements and licensure needs when operating boats, ATVs, jetskis and other personal vehicles, but the injuries are just as serious as those involving cars and trucks. Our experienced legal team can investigate a accident by gathering key evidence before it washes away or disappears, moving swiftly to help our clients to recover financially from injuries suffered in accidents involving other vehicles.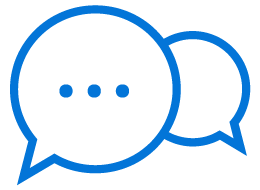 Contact us at 1-845-600-0000 to talk about your case right away.
We'll discuss your legal options and schedule a free consultation at our offices conveniently located in Kingston or Poughkeepsie.