"I feel a peace of mind that now all my medical bills will be covered"
Between Ulster, Dutchess and Orange Counties, there are city-wide, county-wide, and state-wide bus systems that carry hundreds of thousands of people a year.
They can be a cost-effective way of traveling a long distance without owning a car. However, there's a great deal of responsibility on the part of the bus driver, other motorists, and the bus companies to not be negligent or careless in the performance of their duties. Buses have injured our clients in a number of ways, both while riding the bus or as another party in a vehicular accident:
Throwing passengers around while making sharp turns or braking/accelerating
Closing doors on passengers
Slip and fall while getting on/off bus
Failure to yield right of way to pedestrians
Striking other vehicles, bicyclists, motorcycles or pedestrians
Since many bus companies are owned and operated by government bodies, the timeline to file a claim for compensation is even tighter than it is with commercial operators and insurance companies. At Mainetti & Mainetti, we will thoroughly examine evidence to get a full picture view of what happened in your bus accident and who should be held responsible, and through experience, we will ensure that your case proceeds comfortably within the bounds of any deadline. We work with experienced specialists in the investigation, including accident reconstruction professionals and mechanical engineers.
What training did the driver have?
Was the driver under the influence of drugs or alcohol?
Was the driver distracted in any way, or knowingly commit violations?
Were other motorists negligent and partially cause the accident?
Was the bus company properly maintaining the bus?
Did the bus company follow government regulations and hiring guidelines?
Our legal team at Mainetti & Mainetti has been involved in countless bus accident cases over the last several decades. We offer personalized attention and expertise to our clients; no two cases are the same. We have successfully guided many clients through the litigation process, obtaining the maximum compensation again and again.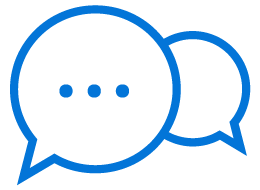 Contact us at 1-845-600-0000 to talk about your case right away.
We'll discuss your legal options and schedule a free consultation at our offices conveniently located in Kingston or Poughkeepsie.
We Fight for Bus Accident Victims
School Bus Accidents
School bus accidents are a sensitive subject because they involve children, who are just trying to go back and forth from home to school. Accidents like slip and falls and bumps and bruises are common, and despite national laws about stopping when school bus lights are flashing, far too many children get struck by negligent drivers as they're getting off the bus.