You can't plan for a spinal cord injury.
If you looked a sample of a million Americans, only about 40 of them have suffered a spinal cord injury, a chance of .0004%. In New York, alone, 1,000 people suffer a traumatic spinal injury every year, damaging the nerves that run through the backbone to transmit sensation and control body movement.
According to the National Spinal Cord Injury Statistical Center, the leading causes of spinal cord injuries are:
Motor Vehicle Accidents – 40%
Falls – 28%
Violence – 15%
Sports – 8%
Other – 8%
The cost of medical care of a spinal cord injury on the victim and loved ones can vary greatly, but it's a lot for any family to handle:
High Tetraplegia – $985k, followed by $171k annually
Low Tetraplegia – $712k, followed by $105k annually
Paraplegia – $480k, followed by $63k annually
Incomplete Motor Function – $321k, followed by $39k annually
---
We are Hudson Valley Spinal Cord Injury Lawyers Who Get Results
Those statistics don't factor in the potential loss of wages and other fringe benefits, but the total cost of a spinal injury over a lifetime can run in the millions. If you or a loved one have suffered a spinal injury as a result of another party's reckless or negligent actions, you should contact us immediately to schedule a free consultation. Our experienced legal team has fought tenaciously on the behalf of spinal cord injury victims to help them recover the maximum possible compensation. Call us today at 845-600-0000.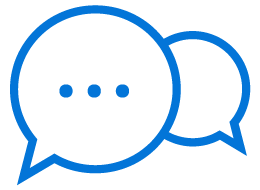 Contact us at 1-845-600-0000 to talk about your case right away.
We'll discuss your legal options and schedule a free consultation at our offices conveniently located in Kingston or Poughkeepsie.