Dental and medical malpractice are simple: your physician or dentist injured you or a loved one by making a mistake, either through negligence or incompetence.
You have a right to compensation for your injuries. The critical elements are establishing that you had a patient/doctor relationship with your provider, that they violated the "duty of care" your given situation, that they positively caused the injury, and that the injury subsequently damaged you economically and/or through pain and suffering.
The most common degrees of injuries in medical malpractice claims, based on data from the National Practitioner Data Bank, are as follows:
The most common types of allegations made in medical practice suits:
There are fewer statistics about dental malpractice claims, but some of the common themes that we've seen in our decades of experience representing clients:
Dental tool misuse
Oral nerves damage
Botched crown, bridge, or veneer-related procedures
Performing expensive unnecessary procedures that cause harm
Misdiagnosis of disease
Medical and Dental Malpractice Lawyers Who Get Results
Our experienced team at Mainetti & Mainetti has been involved in countless medical and dental malpractice cases over the last several decades. We offer personalized attention and expertise to our clients; no two cases are the same. We have successfully guided many clients through the litigation process, obtaining the maximum compensation again and again.
Whether the injury occurred in the confines of a doctor's office, a hospital, a nursing home or rehabilitation center, an emergency department, or an outpatient care facility, you deserve representation that will get you back on your feet. If you were injured, and and have resulting lost wages, pain and suffering, additional medical bills, and have temporary or permanent injuries, our free consultation will help you fully understand your legal options.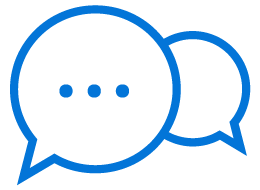 Contact us at 1-845-600-0000 to talk about your case right away.
We'll discuss your legal options and schedule a free consultation at our offices conveniently located in Kingston or Poughkeepsie.
We Fight for Medical and Dental Malpractice Victims
Failure to diagnose a health condition
Improper diagnosis can often have a ripple effect, as it may result in the prescription of the wrong kinds of medication or the performance of an unnecessary surgery, both of which can carry their own negative side effects. Getting the right diagnosis based on the available facts is a critical step in any treatment plan. With a free consultation, our experienced team will help determine if your physician or dentist was negligent in making the wrong diagnosis on your account. Some ways that a medical professional can be negligent are a failure to listen to the patient and recognize their symptoms, failing to examine a patient's medical history, ordering ineffective and improper tests, and failing to correctly interpret tests.
Surgical mistakes
Maybe your physician or dentist performed a procedure on the wrong part of your body, or performed an unnecessary procedure. Perhaps they misread or ignored critical laboratory results, or the surgical team was negligent in their preparation or use of surgical tools. Our expert legal team will pore over all of the evidence to pursue a just reward from the responsible parties: your medical bills, lost past and future wages, pain and suffering, and other expenses could be covered.
Wrongful death
Sometimes, the injuries caused by medical or dental malpractice can be so acute that a patient will die. If a loved one dies as a result of medical malpractice, the hardships placed on family are significant: lost wages, funeral costs, medical bills accrued before death, not to mention the emotional cost. Due to the statute of limitations on wrongful death claims in New York State, it's essential to consult with a lawyer quickly to determine if you may qualify for legal action.
Prescription errors
If you experienced an overdose, equipment failure or were prescribed the incorrect medication, it's possible that your physician or dentist negligently made a prescription medication error. To make such a claim requires thorough knowledge of medical and dental malpractice law and extensive research and investigation.
Foreign objects after surgery
Foreign objects after surgery happen more often than you think: In 2012, the NY Times reported that it happens about 4,000 times annually, and that's just the reported number of cases. Most commonly, sponges and towels are left behind in patients, leading to problems like expensive rehospitalization, diagnostic tests, infections, or bowel obstruction and perforation.
Anaesthesia errors
Anaesthesia malpractice focuses on a different member of your medical team: the anesthesiologist, who is responsible for administering anesthesia during a medical procedure. In addition to incorrectly incubating the patient or neglecting to monitor the patient's vital signs during the operation, they can also be negligent during pre-op preparation, pre and post-op consultation, or for using faulty equipment. Improper anesthesia administration can result in a multitude of injuries all the way up to coma and death.
Nursing Home Neglect
Also known as elder abuse, this form of negligence is often hard to detect outside of obvious cases of neglect. Are you or a loved one frequently complaining about the care received at a nursing home, or are experiencing unusual behavior changes? Are there signs of bedsores, bad hygiene, rapid weight loss and weakness, or over-medication? To mask neglect, nursing home staffers sometimes prevent family members from being alone with their loved one, or refuse to allow visits altogether. Don't suffer in silence: contact us to receive a free consultation.